Black Label Club
Currently a Customer? Login Here
* Indicates a required field.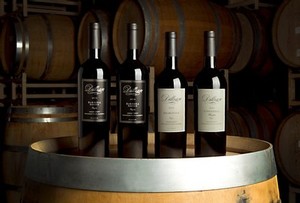 Our Black Label Reserve releases are wines selected as the finest of their vintage. They are limited in production and are the result of carefully selecting the finest barrels early on in the aging process and designating them to be set apart for our reserve blends. They are then transferred to 100% new and 1 year old French and American oak barrels and aged for 18 months to bring maximum structure and complexity to the wine. The wines selected for our Black Label Reserve designation may vary from year to year as we choose which wines are exceptional in a given vintage. But some common releases designated for the Black Label are Reserve Barbera, Reserve Zinfandel, Reserve Sangiovese, Reserve Primitivo and Reserve Petite Sirah.
As a Black Label wine club member you will receive four shipments of four bottles annually, with each shipment containing the same two bottles released in the standard wine club and two bottles of a Reserve Black Label wine. You will receive these wine shipments at a 20% discount, which is twice the standard club discount.
Our Black Label Reserve wines are limited production and sell out quickly! As a Black Label member you are guaranteed two bottles of each Black Label Reserve release that we produce. You will also have the opportunity to taste and purchase our Reserve wines and "wine club only" releases. Don't miss out!
Black Label Club Benefits:
Receive two bottles of each Reserve wine we produce each year as well as a bottle of each standard label red wine we produce each year
​Gain access to taste and purchase our Reserve wines and "wine club only" wines
​Receive VIP benefits at our events
Receive 20% off your club shipments
Receive these discounts when you visit the tasting room:

1- 5 bottle purchase: 10%
Half case purchase: 15%
Case purchase: 25%
3+ Case purchase: 30%